Overview
The Tahltan Heritage Trust was established in January 2007 by the Tahltan Central Council (now Tahltan Central Government) who wanted to ensure money received from companies undertaking commercial activities in Tahltan Territory were kept secure for future generations of Tahltans, while also allowing for some funds to be distributed to select community initiatives that benefit Tahltan members. The Trust was established with funds from the Novagold Participation Agreement. It has been expanded to include other sources (AltaGas, BC Hydro, Red Chris, Silvertip, Brucejack, Seabridge). The structure of a Trust allows the funds to grow tax free.
HISTORY
In December 2006, the Tahltan Central Council board, under legal guidance, established the Tahltan Heritage Trust. In January 2007, The Tahltan Nation Trust Corporation was formed as a corporate trustee for the Tahltan Heritage Trust. The board appointed Bill Adsit, Adrian Carlick and Garry Merkel, as the first directors. The board finalized articles to guide operation of the Trust. In 2021, a new agreement between the Trustees and Tahltan Leadership was drafted to better serve the goals of the Tahltan Heritage Trust. A new Trust is being created to separate the "investment and growth" of the fund aspects from the "giving" aspects. The Trustees will focus on managing the Trust portfolio (making money) and the Tahltan Community Foundation will focus on distributions (spending). A presentation to introduce the new Trust was given to the Tahltan Governments in fall 2021. Their role in appointing trustees will require the Tahltan Governments to approve transition from the current Trust to the new Trust.
Learn about the new Trust: New Trust Leadership Presentation
REDUCE
our dependence on
resource development
development
REDUCE
Tahltan Government's
reliance on
external funding
development
ACHIEVE
financial independence
and economic
self-sufficiency
SHAPE
our own
future
development
development
TRUSTEES
Trustees are Tahltan members who are appointed by Tahltan Leadership. The role of Trustees is to:
Engage an Investment Manager and Professional Management
Develop / follow the trust agreement and investment policies
Approve annual income distributions
Monitor financial performance and conduct an annual audit
Prepare an Annual Report, including financial statements
Annual reporting to Tahltan Membership
Hold regular Trustee meetings
Implement the Policy and Operations Manual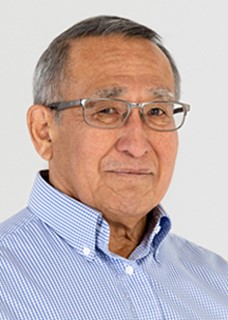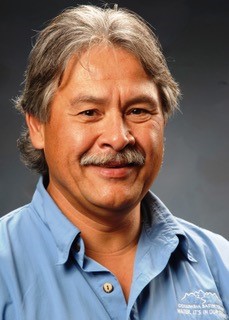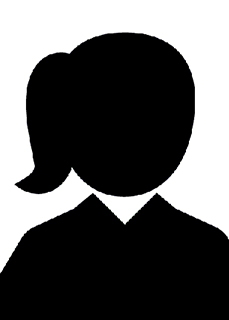 Bill Adsit
Chair

Bill Adsit is the son of Mona Etzerza from the Etheni family. He has been a trustee of the Tahltan Heritage Trust (THT) since its inception, applying decades of auditing and taxation, financial and business management, business and economic development, governance, and negotiation experience.
As a business advisor, Bill guides corporations and government in creating economic development opportunities for indigenous communities, and champions indigenous communities in capitalizing on economic development opportunities from resource projects. He is currently the senior engagement officer for the federal government on the TMX pipeline. Bill has participated in IBA negotiations for the Tahltan and Squamish Nation and established 30 indigenous joint venture partnerships.
Previously, Bill was President of Tahltan Nation Development Corporation (TNDC) for 10 years, during which he negotiated millions of dollars in contracts, created employment opportunities for members and established joint ventures to build capacity. During his 37-year career with the federal government, Bill was a business auditor with Canada Revenue Agency and spent 13 years with Aboriginal Business Canada, supporting indigenous entrepreneurs in accessing funding and establishing businesses.
A lifelong learner, Bill believes education is a critical tool to help indigenous youth achieve economic prosperity. Bill has a Bachelor of Commerce degree (Accounting) from the University of Alberta and Associate of Arts degree in Business Administration from Trinity Western University. He has completed many additional marketing, negotiation, taxation, accounting and financial courses, including the Canadian Institute of Financial Planners, at different institutions, and holds a Director Designation with the Institute of Corporate Directors (ICD.D).
Bill sits on several other boards, including BC Indigenous Clean Energy Initiative, Northwest BC Hydro Electric Facilities with Axium Infrastructure and Manulife, and Independent Trustee for Primrose Lake Trust Fund. He was also co-chair of the Economic Development for Natural Resources Canada – Indigenous Advisory Monitoring Committee, and previously served a three-year term on the BC Hydro board of directors.

Garry Merkel
Vice Chair
Garry Merkel is the grandson of George & Grace Edzerza, the son of Ralph & Nora Merkel, and a member of the Ch'ioyone clan and the Etzenlee family. He has been a trustee of the Tahltan Heritage Trust since its inception and brings decades of experience in governance development, financial management, business development, corporate management, and community program design and delivery. His experience with trust-type organizations includes being a member of the negotiating team and charter member, Vice-chair and Chair of the Columbia Basin Trust (a book value of more than $2 billion and delivers $90 million annually in benefits) and a charter member of the board of Forest Renewal BC (delivered $2 billion in annual programming at its peak). His dream is to help build the Tahltan Heritage Trust to a point where the Tahltan can significantly reduce their dependency on external government support to provide services to Tahltan members.